Here for you every step of the way
Whether you're purchasing your first home or your dream home, we are here for you every step of the way. Our experienced lending team is prepared for all unique needs of our members. 
Preferred Partnerships
Each month, we partner with local builders and realtors to bring you a comprehensive, start-to-finish home buying experience. Check out our featured partners this month using the links below!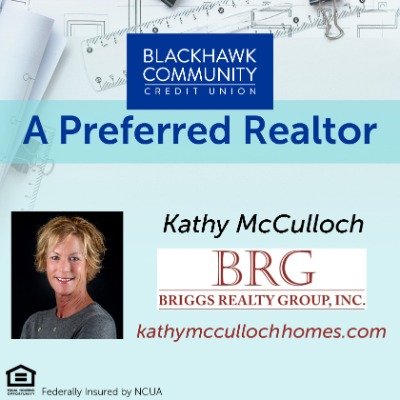 Are you interested in becoming a Preferred Builder or Realtor with Blackhawk Community Credit Union? Contact us today at 800.779.5555.
Mortgage Calculators & Helpful Links
Are you curious how much home you can afford? Or maybe you would like to know what type of mortgage terms are right for your financial journey. We have compiled some of the best mortgage calculators to help answer your questions, tailored to your very situation
Mortgage Loans
We have different types of mortgages to help you accomplish your goals. Found your dream home and you're ready to make an offer? Want to build your dream home instead? What if you want to use the equity you've built in your home to accomplish new projects, take a vacation, and much more? We have something for every unique situation.
New Home Purchase
Refinance - Take advantage of low interest rates with new Ready Refi
2nd Mortgages & Home Equity Lines of Credit 
Construction Loans
Lot/Land Loans
Bridge Loans