Our Mission
Our mission is simple, empowering members to reach their financial goals. From a toolbox to 10 different branches, Blackhawk Community Credit Union has grown into a financial institution that is proud to serve members across Southern Wisconsin and Northern Illinois. Read more about how we have evolved below.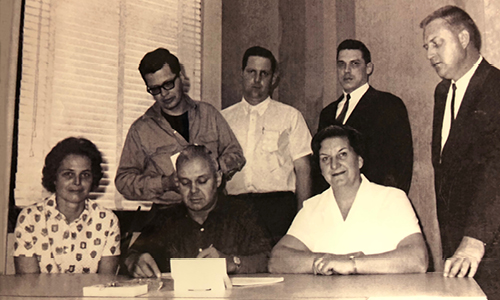 1960s
Blackhawk Credit Union was formed on June 18, 1965 with the Fisher Body Division of General Motors - Janesville and office employees of UAW Local 95. The first Board of Directors' organizational meeting was held September 18, 1965 with 68 people in attendance.
In November 1965, Blackhawk Credit Union received its first payroll deduction, which was $1700 per week. There were 242 people on payroll deduction employed by Fisher Body. At that time, the loan limit was $220.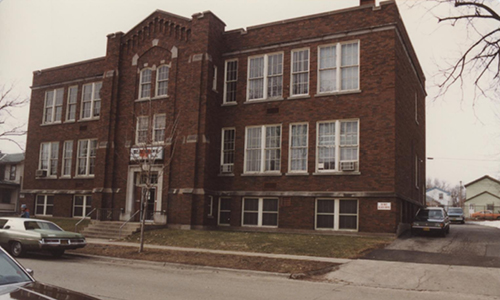 1970s
In October 1970, 164 South Academy Street (Janesville) was purchased and became the office for Blackhawk Credit Union. In September 1973, a branch office in Edgerton was established. In January 1978, our 2704 East Milwaukee Street (Janesville) office was purchased and became the main office for the Credit Union.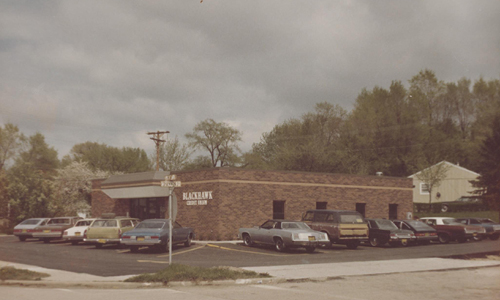 1980s
In 1980, our Edgerton office burned to the ground. Previous plans had been made to build a new office in Edgerton in 3 years. A temporary location was opened only 3 days after the fire in a remodeled mobile home. Construction started immediately on the new location and the building was completed exactly 3 months later.
In May of 1983, our membership charter was expanded to include everyone living or working in Rock county.
Our Mortgage Real Estate department was established in November of 1984. Also in November 1984, our charter expanded to southern 1/2 of Walworth county and in October of 1987, the Brodhead-Decatur Township and Albany.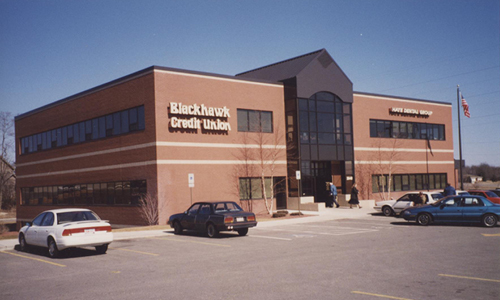 1990s
In January 1990, a new office was opened in Delavan to serve our growing membership in that area. In June 1994, our new full-service office was opened at 2640 West Court Street in Janesville. This became Blackhawk Credit Union's main office. In June 2003, our new full-service branch opened at 1116 East Geneva Street in Delavan.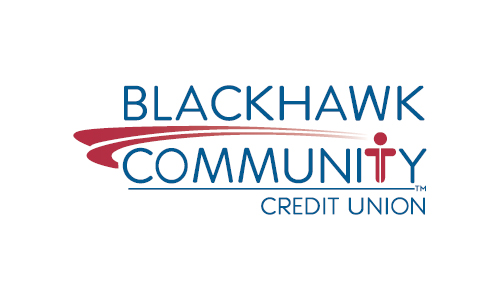 2000s
On July 9, 2004, we launched a new name and image. Because the community is so important to Blackhawk Credit Union, the organization decided to make Community our middle name. Although Blackhawk Community Credit Union is not a significant change, it better represents us as we continue to grow and increase our presence in the communities served. Along with adding Community to our name, the old Indian logo was dropped and a new logo was introduced. 
In June 2005, we celebrated our 40th anniversary of serving the financial needs of our members.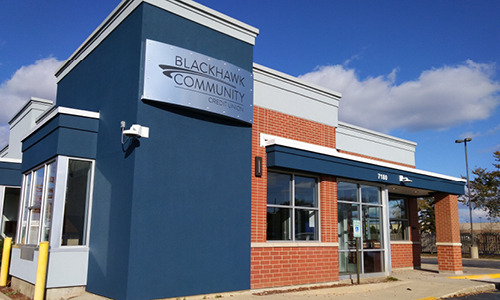 2010s
In December 2014, we introduced our members to our first Smart branch with an interactive teller in Beloit. In July 2015, we opened a branch in Milton. Throughout 2015 we celebrated our 50th anniversary of serving the financial needs of our members.
In 2017, we began our expansion into the Kenosha market. We merged with Kenosha City Employees Credit Union and  County Credit Union and merged into our full service branch on 75th Street in Kenosha. In 2017, we also reached over $500 million in assets.
Blackhawk Community Credit Union is committed to partnering with our community members during all stages of their lives.
Blackhawk Community Credit Union has over $800 million in assets and over 45,000 members. Membership is open to those working and living Rock, Dane, Jefferson, Walworth, Green, Kenosha, Racine, Waukesha and Milwaukee counties of Wisconsin and Winnebago, Boone, McHenry and Lake Counties of Illinois.