Investment Scams
Who's the target?
Older adults and seniors
How does it happen?
According to the FBI's 2022 Elder Fraud Report, monetary losses due to investment fraud rose more than 300% over the previous year largely due to the rise in cryptocurrency investment scams. These scams usually begin with an unsolicited call, email, or text. The fraudster will entice you with an opportunity to "get in on the ground floor" of a breakthrough technology promising low or no risks and high returns. These pitches will often include offers of investment training seminars promising to teach you to make money on stocks, accompanied by offers of free travel, and/or free meals and invitations to join exclusive investment organizations.
Once you accept the pitch, you'll often be asked to send money in advance for startup costs or to "protect the money you've invested." The people behind these scams are often skilled at manipulating digital wallets and statements so that it appears you are gaining money, when in fact, they are siphoning it from you. These scams are carefully crafted to look like real opportunities, and the offers are made to be irresistible, but if you are aware of the red flags, you can spot these fraudulent offers and prevent yourself from becoming a victim of an investment scam.
Red Flags:
High returns are guaranteed
The investment involves real estate, cryptocurrency, or gold
They promise the opportunity is low or no risk
They insist on a quick decision or limited-time offer
How can we stay safe?
Never accept an unsolicited offer
Verify the credentials of your broker through BrokerCheck
Request documentation. Securities registered with the SEC should be accompanied by documentation
Keep your assets in a reputable firm
If you think you have been scammed:
Contact your financial institutions as soon as possible
If you've given the scammer any of your account passwords or PINs, change them immediately
File a report on FTC.gov
Contact the Social Security Fraud Hotline (if applicable)
BHCCU Resources
Blackhawk Community Credit Union will never contact you and ask you for your username, password, secure access code, IP address, or full account number. If you receive such a message via call, text, or email, please do not respond. You can always call us directly to confirm: 800.779.5555.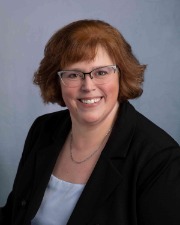 Angie Hoium
BHCCU Fraud & BSA Officer
to learn about upcoming events
hosted by Angie. These seminars
feature an honest conversation
about fraud and ways to keep
yourself safe.