Grandparent Scam 
Who's the target?
Grandparents and seniors.
What's the scammer's goal?
To obtain your money by fraudulently impersonating your grandchild, and requesting you send them the funds via wire or courier to help them in an emergency.
How do they do it?
Someone reaches out to you via phone, email, or text message claiming to be one of your grandchildren, and they are frantic and in trouble. They will claim to have been in an accident or arrested and are now hospitalized or even stuck in another country. The "grandchild" will beg for money to be wired immediately, and they will press you not to tell their parents or other family members. The scammer will often have done research on social media and will be able to provide details about the family, adding to their credibility. Any grandparent in this situation would want to help, but the scammer is counting on your good nature in the face of an emergency. As soon as you send them the money, they could continue to request more money until you run out and will eventually disappear once they've gotten your funds.
Red flags:
They're requesting you make immediate payment in the form of a wire or courier
They're emphasizing a sense of urgency, and consequences for failing to pay
They're asking you to keep the situation secret, and forbid you from speaking to anyone else

How can we stay safe?
Review your social media privacy settings and limit what you share publicly
Get off the phone and call or text the person who (supposedly) called. If they don't answer, reach out to a family member, and get the real story
Don't give your address, personal information, or cash to anyone who contacts you

If you think you have been scammed:
Contact all your financial institutions as soon as possible
Contact FTC.gov
Contact the Social Security Fraud Hotline (if applicable)
Contact the DMV (if applicable)
BHCCU Resources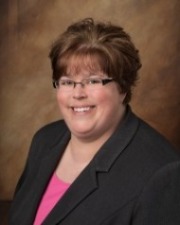 Angie Hoium
BHCCU Fraud & BSA Officer
to learn about upcoming events
hosted by Angie. These seminars
feature an honest conversation
about fraud and ways to keep
yourself safe.