Welcome to Your New Website
We're proud to provide innovative banking solutions to you, our members. This is one way we can make your experience looking for a loan or the right checking account easy. Take a tour of your new website to help you navigate and experience the same great service with a new look. Please be aware that our website works best in Google Chrome and Microsoft Edge. Users may experience issues when using Internet Explorer or Firefox.
Responsive Design
This website was designed with responsive features which means you can easily navigate, read, and submit forms on any desktop computer, tablet, or mobile phone.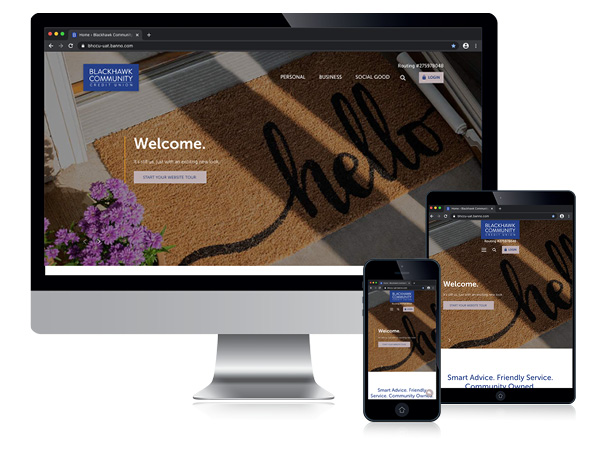 Online Banking Login
The online banking login has a new home in the main menu in the top right corner of every page. Simply click the button, input your username and password and you're in!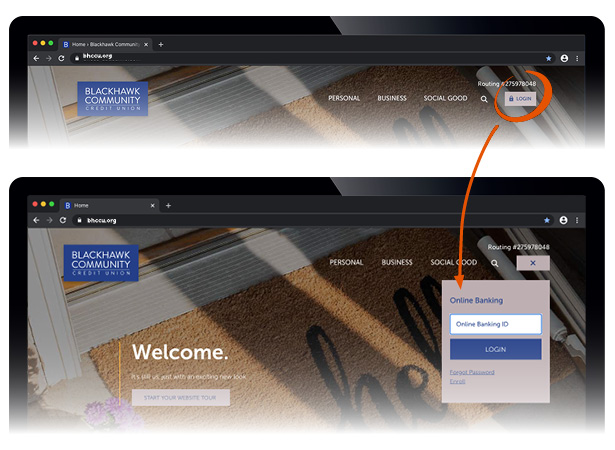 Scroll Down
On the old website, you didn't have to scroll to find information on the homepage, but now, if you're looking for more info, keep scrolling and you'll find it.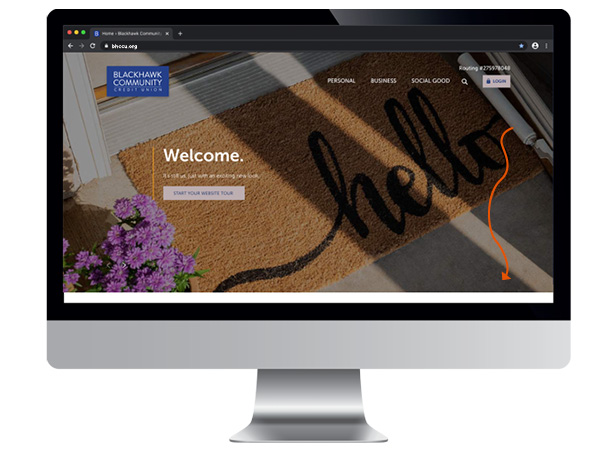 Back to the Top
If you find yourself on the bottom of any page, simply use this arrow to get you all the way back to the top.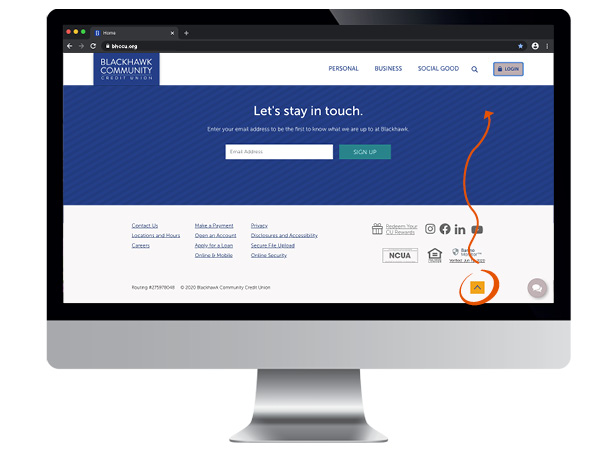 Rates
Looking for rates? Simply scroll down on our homepage and you'll find our rates center. To dive deeper or find more rates, click the link in the bottom right corner.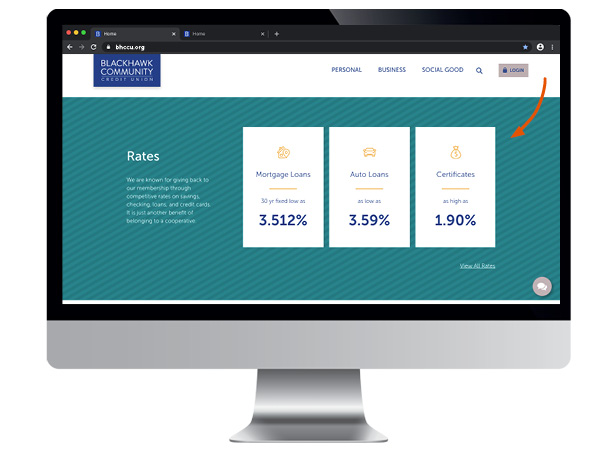 Hours & Locations
This page, along with many other important pages, is linked in the footer. If you can't find what you're looking for in the main menu, chances are, it's in the footer. We have made it much easier to search for a location nearest you. Enter in an address, zip code, or city and state, choose the radius, and click search. You will find addresses, hours, phone numbers, directions.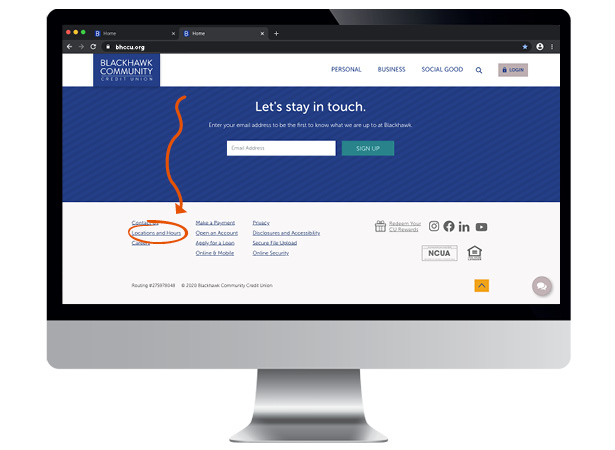 Still not finding something you need? Give us a call and we'll be happy to help.