Direct Deposit
Receive your payroll, Social Security, pension, or government check automatically and on time with direct deposit. Your deposit will be sent electronically directly into your account before our branches open. Save time by eliminating waiting in line or for the mail to arrive. You can automatically deposit any amount of your check into your Blackhawk checking, saving, or making a loan payment.
Simply contact your pay provider to initiate direct deposit to your Blackhawk Community Credit Union account.
Savings Deposits
Your Blackhawk account number
Our routing number is 275978048
Checking Deposits
If you are making a deposit to a checking, it will require a copy of a voided check.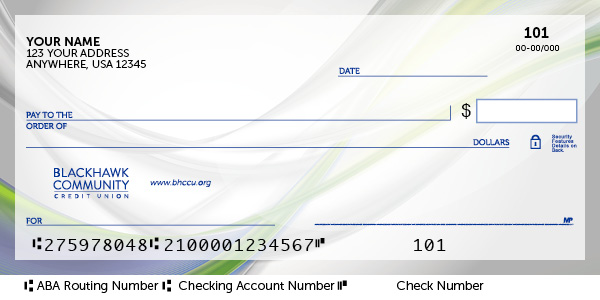 The account number for checking accounts will not match your savings account number.