October 23, 2018 by Leslie Hulick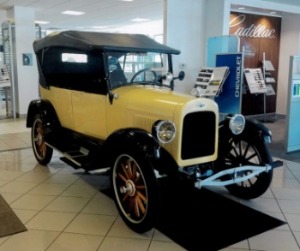 In 1919, Janesville welcomed what would become the oldest running General Motors plant in the country. At its peak, the 4.8 million square-foot plant employed approximately 7,000 people.
Gary Mawhinney, a retired Wisconsin National Guard, rose to plant supervision at General Motors before retiring in 1995.
Recognizing the significance GM played in his life, Mawhinney tracked down the first model-year car, a 1923 Chevrolet Superior Series B Sport Touring Phaeton Convertible, from Wisconsin to Ohio to Oklahoma. Once in his possession, Mawhinney had the car restored by Fagan Automotive and donated it to the Rock County Historical Society.
Mawhinney is one of many Janesville residents that remembers his work in the GM plant with pride. "The pace at GM was challenging. We worked 55 hours, six days a week. We produced 1,000 cars and 200 trucks a day and we were number one in quality for trucks," Mawhinney said.
His car is just one piece of memorabilia that will sit on display in our new Legacy Center, anticipated to break ground in 2019 with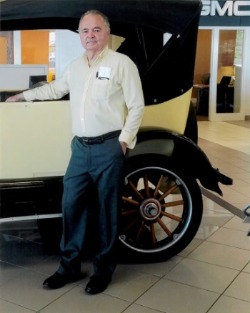 completed construction in 2021. It is part of a $30 million dollar investment to revitalize downtown Janesville, an initiative we took on to honor memories like Mawhinney's.
With our passion and the passion of community members like Mawhinney's we hope to turn Janesville into a more vibrant community. The 10,000 square-foot Legacy Center will be part of a larger 130,000 square-foot, four-story headquarters that will be home to 200 employees and could add up to $250,000 toward area tourism. It will include a new branch of the credit union, restaurants, a wellness center and a partnership with University of Wisconsin-Whitewater. Additional space is anticipated to include: law offices; retail; daycare; and 12 condominiums.
For more information on the Legacy Center and our initiatives to revitalize downtown Janesville, visit our website or the Legacy Center Facebook page.