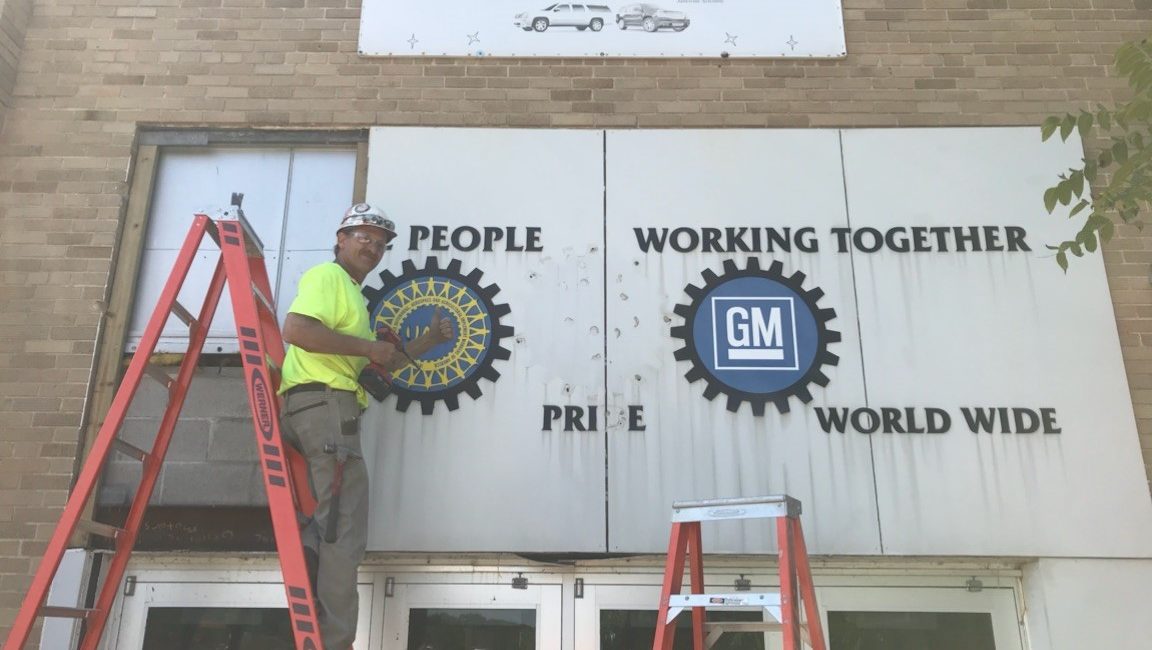 October 23, 2018 by Leslie Hulick
In 1919 local firm
JP Cullen
completed the construction of Janesville's
General Motors (GM)
Assembly Plant, the longest running General Motors plant in the country.
Ken Kueng, a JP Cullen employee for more than 26 years, remembers the plant well. His dad worked for the company and he often told Ken stories of the long work weeks and manufacturing one of the country's greatest automobiles. They produced 1,000 cars and 200 trucks per day and won quality awards including Four Wheel Magazine's "Four Wheeler of the Year" award for the 1992 Chevrolet Blazer despite the fast pace production.
Over the years, Ken helped build the plant's many expansions and could be part of building its legacy. He has walked through the now demolished plant many times with fond memories of his dad.
Ken's passion and personal connection to the plant is a common thread that runs through the region and JP Cullen. After the GM plant closed in 2009, JP Cullen hired four former employees. The firm's deep-rooted stake in helping Janesville remember a once centralized part of the city, makes it the perfect partner to help lead this project with local architecture firm,
Angus-Young Associates
.
The Legacy Center will be built with pieces from the former plant including the original GM entrance sign that Kueng removed himself, a railing from the old stairway, steel columns and one of the plant's decorative doors.
For more information on the Legacy Center and our initiatives to revitalize downtown Janesville, visit our website or the
Legacy Center Facebook page.