March 5, 2020 by Leslie Hulick

A recognition of two of the first female plant supervisors at General Motors Janesville
Only 23.6% of jobs within the motor vehicle equipment manufacturing industry were held by women in 2019, with an even smaller percent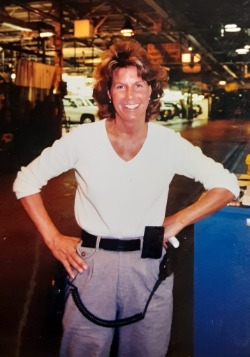 of women holding upper-level positions. When Judy Ludwig Scott and Julie Monahan began their careers at the Janesville, Wisconsin, General Motors (GM) assembly plant in 1979 they remember that number being lower. Gender inequality was present. They were two of only a small number of female plant supervisors for the truck manufacturing department.
This International Women's Day, Blackhawk Community Credit Union honors women leaders like Ludwig Scott and Monahan who helped advance gender equality through monumental roles at GM. Blackhawk was the credit union of many employees of Janesville GM–the oldest operating GM assembly plant in the U.S. when it closed its doors in 2009.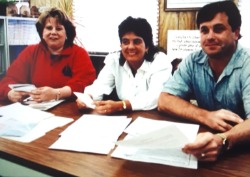 "I had a manager at GM, Tom Hogan, who spoke out against gender inequality and believed women should be in executive positions. That wasn't often the case back then, but that's the kind of people GM hired," said Monahan. "You couldn't find a better person to support women."
Ludwig Scott and Monahan started working at GM in their early-20s. Monahan began as an intern and quickly became a supervisor, managing 58 men. She went on to hold various roles for GM and joint roles with the United Automobile, Aerospace and Agricultural Implement Workers of America (UAW) including manufacturing supervisor, GM labor relations representative, training director, and salary administrator during a near 30-year career. Ludwig Scott started on the truck manufacturing line and moved her way up to supervisor, general supervisor, and superintendent—an eighth level position uncommon for women at that time.
"Sometimes people would say, 'They're just getting promoted because they're women,' but the truth was that we put in the hours; we got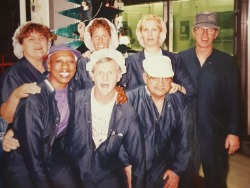 our degrees; we worked hard. We deserved to be in managerial positions," said Ludwig Scott.
Blackhawk's Legacy Center, set to open in 2021, will celebrate the rich history of the workers of the Janesville GM assembly plant and the impact it had on everyday life.
Ludwig Scott and Monahan are retired now and they are proud to have led successful careers.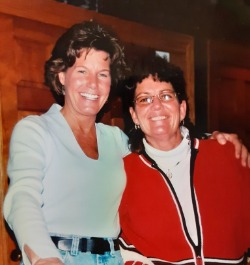 "Our first boss said he hired us because he knew we wouldn't let each other down. Julie knew I was going to school, working, looking after my son. She helped me and I helped her during the long hours," said Ludwig Scott.
For 11 years, they worked nights, beginning at 3 p.m. and ending at 3:30 a.m. They worked six to seven days a week–something they say was trying but rewarding.
Both women believe that hard work pays off. That's why for women in all industries looking to break into upper-level positions, Monahan says the sky's the limit. "Women can do anything if they put the work in," she said.